This is an article about pairing Italian food and wine. One of the most traditional and healthy recipe is Pasta with broccoli cream. Known and appreciated throughout Italy, it is widespread above all in the South, from Campania to Puglia, up to Sicily. Each region has its own traditional version. The best known variants are with anchovy, with raisins and pine nuts and with sausage. The right wine to match is a dry and light white wine. Hi, I am Francesca Maisano, an Italian sommelier and, in this article, I propose some types of wine that have these characteristics and are ideal for pairing. A suggestion: by clicking on the Pairing Italian Wine and Food tag, you will find many interesting ideas about eating and drinking Italian such as Spaghetti with clams and Pasta with pesto.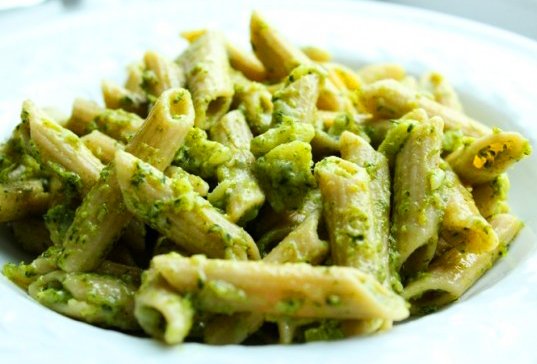 What to drink with Pasta with broccoli cream
So, the ideal match is with a dry and ligt white wine. Excellent pairing is with wines made from Ribolla Gialla grapes from Friuli. These wines have fresh and intense aromas of exotic fruit, white peach and plum, and then veer towards citrus nuances, mineral tones and hints of aromatic herbs. Also interesting is the match with wines made from Pecorino grapes from Marche, Chardonnay grapes from Alto Adige and Garganega from Veneto.
4 wines of good Italian cellars
Here are some examples of good wine pairing with pasta with broccoli cream. But you can try the same kind of wines from other cellars you find in your favourite wine shops.
Friuli – Colli Orientali del Friuli Ribolla Gialla made by Ronchi di Cialla winery (Prepotto – Udine), average price in Italy 15 euros. 
Alto Adige – Chardonnay Alto Adige DOC Altkirch made by Colterenzio winery (Cornaiano – Appiano- Bolzano), average price 11 euros.
Marche – Offida Pecorino Villa Angela made by Velenosi winery (Ascoli Piceno), average price 12 euros.
Veneto – Trevenezie Garganega Chardonnay Scaia IGT made by Tenuta Sant'Antonio winery (Colognola ai Colli – Verona), average price 12 euros.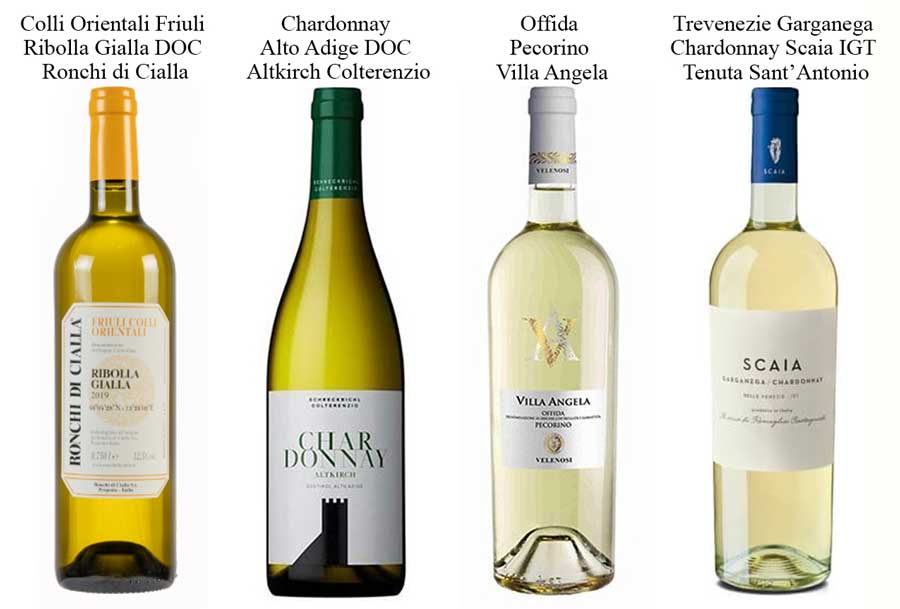 Italian recipe
Ingredients for 4: 400 grams of pasta (better short pasta like orecchiette, fusilli or penne), 600 grams of broccoli, 1 clove of garlic, 1 chilli pepper, salt, extra virgin olive oil.
Wash and clean the broccoli and remove the florets from the stem.

Cut the stem into 4 parts in order to make cooking faster.

As soon as the water boils in the pot, put the salt and add the broccoli stem first and after a couple of minutes the florets.

Drain the broccoli "al dente" (not completely cook). They must remain a nice bright green.

In the same water in which you cooked the broccoli, cook the pasta.

In the meantime, fry the garlic, oil and chilli pepper in a pan, then add the blanched broccoli. First the stem and then the buds.

Remove the garlic and red pepper from the pan.

Very important! Add a little of the pasta cooking water and continue cooking. Mash the broccoli with a wooden fork until it reaches a creamier consistency.

Drain the pasta al dente, add it to the broccoli and mix well.

Serve your pasta with a sprinkling of pepper or with a spoonful of parmesan or pecorino (only if you like them, they are optional).