Do you like to cook real Italian recipes and pairing them with Italian wines? This is the right place to find information. Today we talk about a milestone of typical Italian cuisine: pasta al pesto. The advice is to choose a young white wine, full of fragrances (possibly herbs), mineral, fresh and medium body. Hi, I am Francesca Maisano, an Italian sommelier and in this article I propose some types of wine that have these characteristics and are ideal for pairing. For convenience I also add a link to a very good website of true Italian recipes. A suggestion that may come in handy: by clicking on the Pairing Italian Wine and Food tag at the bottom of the article, you will find many interesting ideas about eating and drinking Italian.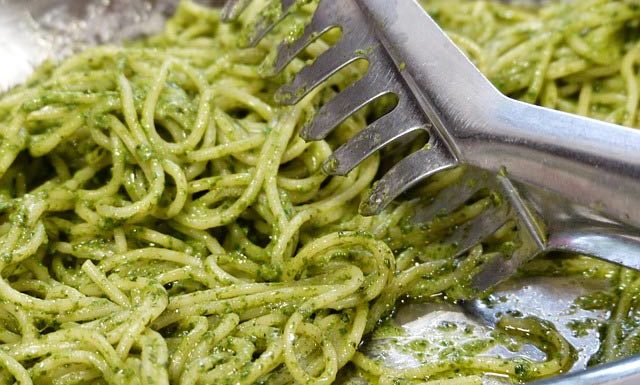 So, what are the perfect Italian wines to mach?
For the match, we prefer regional wines. For example, Pigato and Vermentino. You can also try Sauvignon from Friuli, Muller Thurgau from Trentino and Riesling from Lombardy.
Suggestions
For this dish of the Ligurian tradition you can use two excellent products of the territory: Basilico Genovese DOP and oil of the Ligurian Riviera. At the markets, there are ready-made pesto packages, but the aromas of the freshly hand-made pesto have no comparison. The recipe is simple, starting with the ingredients: only 7. Tradition requires the use of marble mortar and wooden pestle, but it's fine to use a cooking blender too.
5 white wines of good cellars in Italy
Here are some examples of good wine pairing with pasta al pesto real italian recipe. But you can try the same kind of wines from other cellars you find in your favourite wine shops.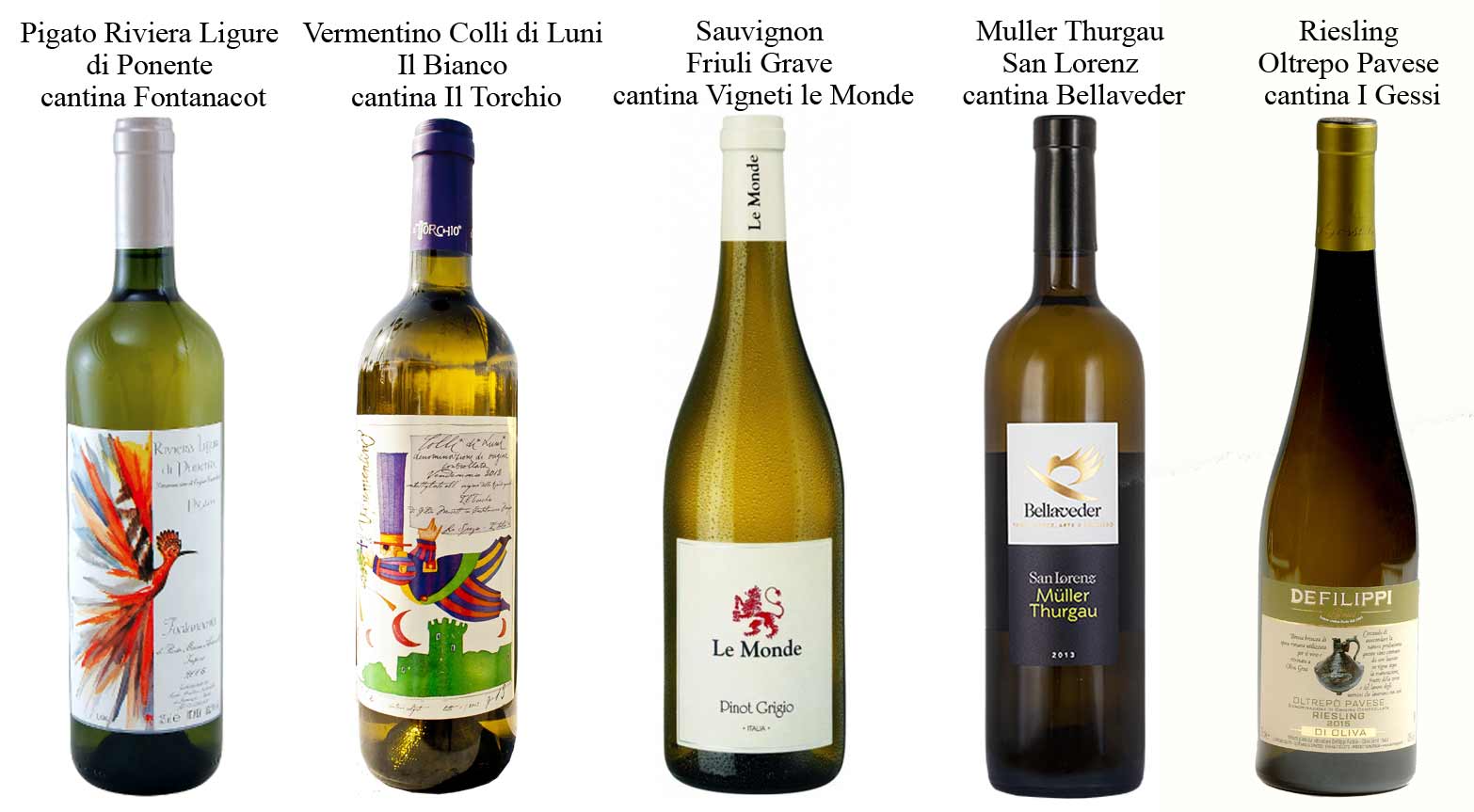 1) Liguria – Pigato Riviera Ligure di Ponente della cantina Fontanacota (Pornassio – Imola)
2) Liguria – Vermentino Colli di Luni Il Bianco della cantina Il Torchio (Castelnuovo Magra – La Spezia)
3) Friuli – Sauvignon Friuli Grave della cantina Vigneti le Monde (Prata di Pordenone – Pordenone)
4) Trentino – Muller Thurgau San Lorenz della cantina Bellaveder (Faedo – Trento)
5) Lombardia – Riesling Oltrepo Pavese della cantina I Gessi (Oliva Gessi – Pavia)