Are you in love with Italian food and wine? Here is one of the most beloved recipe: Neapolitan-style pasta and potatoes (and Provola cheese). A traditional recipe of those that have been handed down for generations in Naples. The right wine to match is a spicy red, with a flavor profile of juicy red fruit, medium-bodied and with soft silky tannins. Hi, I am Francesca Maisano, an Italian sommelier and, in this article, I propose some types of wine that have these characteristics and are ideal for pairing. I also add a link to a very good website of true Italian recipes. A suggestion that may come in handy: by clicking on the Pairing Italian Wine and Food tag at the end of the article, you will find many interesting ideas about eating and drinking Italian such as Spaghetti with clams and Pasta al pesto.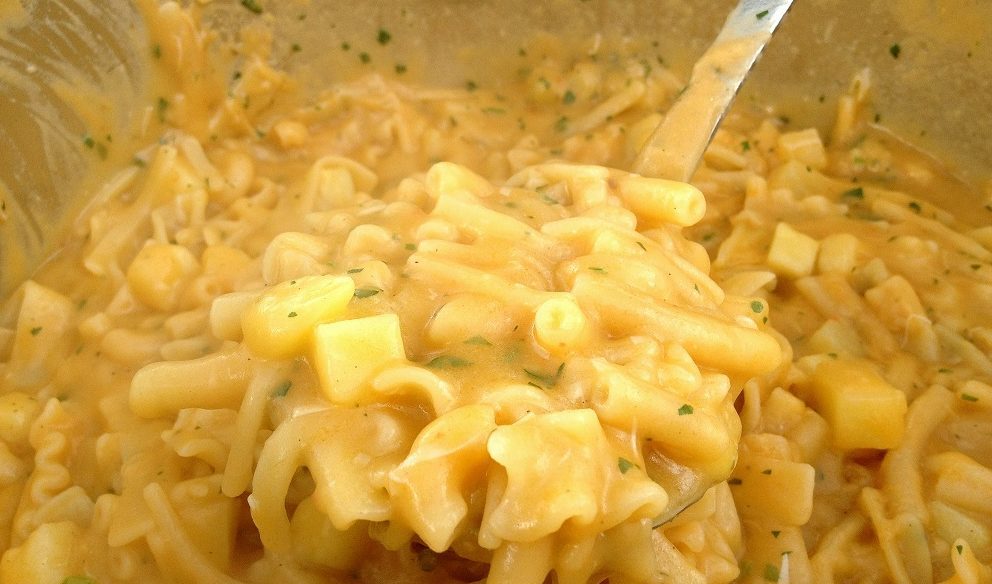 What to drink with pasta and potatoes
If you want to taste the perfect Italian combination, my advise is to try regional wines: infact, the recipe is traditional of Campania. For example, the rare Pallagrello Nero, a ruby ​​red wine with hints of fresh red fruit, violets, broom flowers and almonds. On the palate it has a mouth-watering tanginess and soft tannins. Try even the Cesanese del Piglio produced in Lazio and the Tuscan Morellino di Scansano: perfect to match this traditional Italian recipe. But also the Gutturnio Superiore typical of Emilia Romagna and the Rosso Piceno from the Marche region.
5 wines of good Italian cellars
Here are some examples of good wine pairing with pasta and potatoes. But you can try the same kind of wines from other cellars you find in your favourite wine shops.
1) Campania – organic Pallagrello Nero produced by Il Verro winery from Formicola (Caserta), average price in Italy 14 euros.
2) Lazio – organic Cesanese del Piglio Campo Novo produced from 100% Cesanese di Affile grapes by Casale della Ioria winery in Acuto (Frosinone) average price 10 euros.
3) Toscana – Morellino di Scansano Tore del Moro produced from 100% Sangiovese grapes by Santa Lucia winery in Orbetello (Grosseto), average price 13 euros.
4) Emilia Romagna – Gutturnio Superiore Migliorina produced from 60% Barbera and 40% Croatina grapes by Marengoni winery in Ponte dell'Olio (Piacenza) average price 13 euros.
5) Marche – Rosso Piceno Rosso di Forca from 50% Sangiovese grapes, 50% other red grape varieties produced by the best organic winery Vinitaly 2022 Centanni di Montefiore dell'Aso (Ascoli Piceno), average price 9 euros.