Are you in love with Italian food and wine? Here is one of the most beloved recipe: pasta cacio e pepe (Pecorino cheese and black pepper). And the good news is that is very easy to cook. The right wine to match is spicy, medium-bodied, soft, intense and persistent. Hi, I am Francesca Maisano, an Italian sommelier and in this article, I propose some types of wine that have these characteristics and are ideal for pairing. I also add a link to a very good website of true Italian recipes. A suggestion that may come in handy: by clicking on the Pairing Italian Wine and Food tag at the end of the article, you will find many interesting ideas about eating and drinking Italian.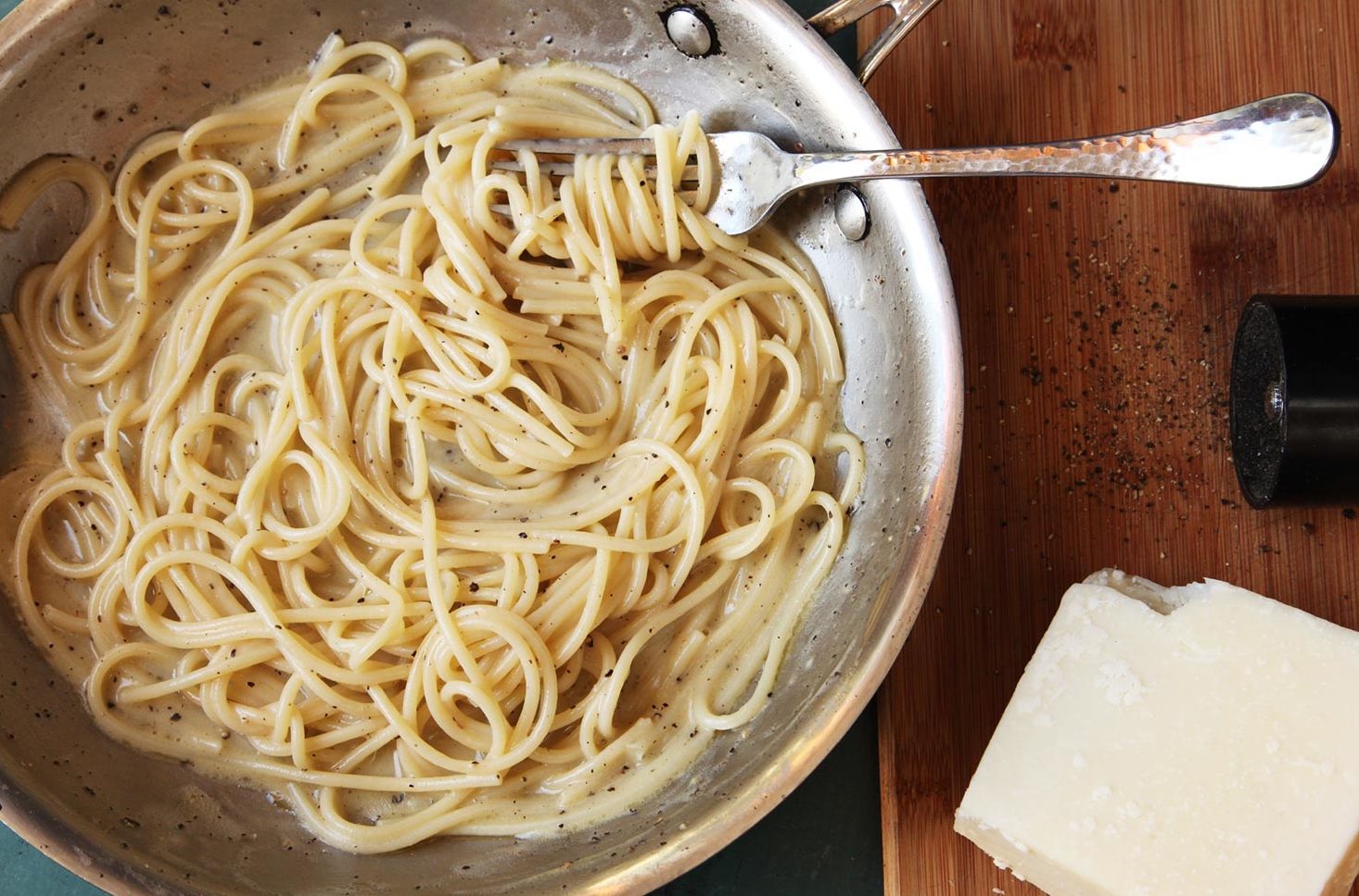 What to drink with pasta cacio e pepe
If you want to taste the perfect Italian combination, my advise is to try regional wines: infact, the recipe is traditional of Lazio. For example, Frascati Superiore or EST! EAST!! EAST!!! di Montefiascone. You can even taste Malvasia Puntinata or Malvasia di Candia. If you are lucky, you can even find a wine made with an ancient native vine called Maturano. If you prefer red wines, try wines produced with Syrah grapes or with the rarer Vermentino Nero.
5 wines of good cellars in Lazio e Tuscany
Here are some examples of good wine pairing with pasta cacio e pepe real italian recipe. But you can try the same kind of wines from other cellars you find in your favourite wine shops.
1) Maturano, cellar Cominium (from Alvito – Frosinone)
2) Malvasia Puntinata, cellar Tenuta Pietra Pinta (from Cori – Latina)
3) Frascati Superiore, cellar Casale Marchese (from Frascati – Roma)
4) Vermentino Nero, cellar Terenzuola (from Fosdinovo – Massa Carrara)
5) Colline Lucchesi Villa Sardini, cellar Pieve Santo Stefano (from Licciana Nardi – Massa Carrara)