Vinitaly 2024 is the international wine & spirits exhibition of Italian wine scheduled from 14 to 17 April 2024 in Verona (Italy). It is one of the most important wine events in the world. The 56th edition of Vinitaly is reserved exclusively for professionals: importer, wholesaler, distributor, agent, large-scale retail trade purchasing manager, winemaker, restaurateur, hotelier, caterer, bartender or professional sommelier. The location of Vinitaly 2024 is Verona Fiere, like previous years. In fact, the exhibition is owned and organized by Veronafiere and takes place every year in April in the Verona exhibition center on a surface area of ​​over 100.000 square meters which includes 17 pavilions (fixed and tensile structures), which are always all booked. However, Vinitaly and the City 2024 is the off-show event specifically for wine lovers boasting a programme of more than 50 events including art, culture, tastings, master classes and wine talks in the most beautiful squares of the historic centre of Verona, a UNESCO World Heritage Site (12-15 April 2024). But Vinitaly is not only the main event in the city of Verona, because all year round it promotes fairs around the world.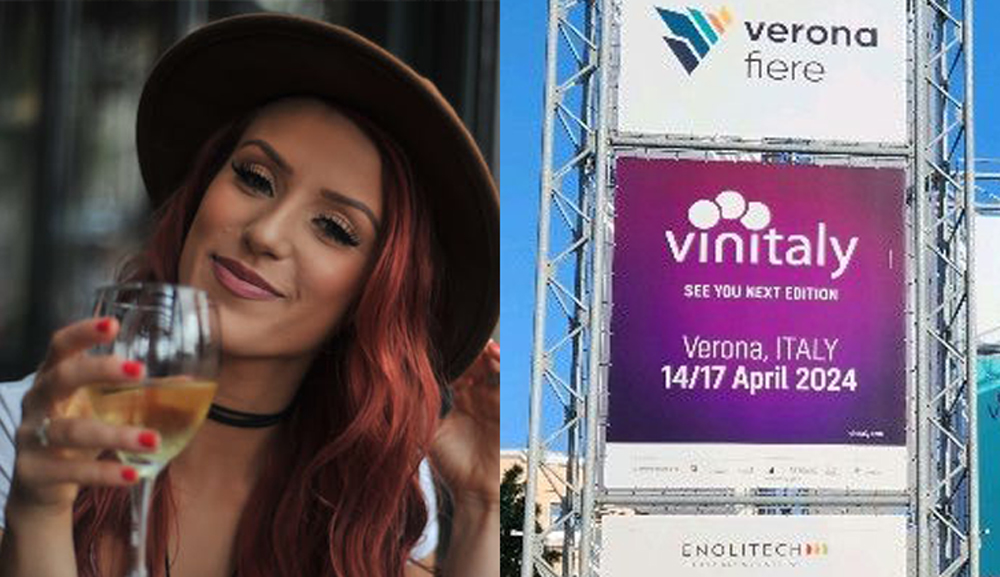 How to participate to Vinitaly 2024



Vinitaly 2024 dates: Sunday 14, Monday 15, Tuesday 16 and Wednesday 17 April 2024.
Where Vinitaly 2024 takes place: in the Veronafiere exhibition center, Viale del Lavoro 8, Verona.
Vinitaly 2024 ticket cost: attendance at the event is on payment and trade only after compulsory registration and indication of the date of the visit; once the admission ticket has been redeemed, it will not be possible to change either the name or the date of the visit indicated. Customer Care Phone +39 045 9691220 – from 9.00 to 13.00 and from 14.00 to 18.00 (Italian time zone).
Free accreditation: as a journalist subject to acceptance by the organization (you have to meet certain criteria).
Information: official website www.vinitaly.com.
Who can participate in Vinitaly 2024: entry is reserved for operators belonging to the following categories, in compliance with the days dedicated to them: large-scale retail trade, import-export wholesalers, food retailers, bars, restaurants, hotels, catering, wine bars, wine bars, sommeliers, wine technicians, wine producers wine technologies, oil and wine producers, specialized press, authorities and institutions.
Vinitaly 2024 theme based areas
Vinitaly Bio
Vinitaly Bio is the show dedicated to certified organic wine produced in Italy and abroad.​
International Wine Hall
The International Wine Hall is dedicated to international wine production. ​​The tasting area will host nu­merous guided tastings organised by com­panies or national institutions to reveal wi­nes and spirits from five continents
Vinitaly Mixology
Mixologyis the art of creating cocktails by experimenting with blends of alcoholic drinks and other beverages, in addition to wine or spirits. Mixologists are considered to be artists of experimentation in taste capable of creating and reproducing unique sensory experiences through their drinks. ​The four days of the trade fair 14-17 April 2024 will offer professional visitors a specific venue for master classes involving the most talented bartenders, reports dealing with the history of products, and high-level workshops where new cocktails will be invented based on wines, liqueurs and spirits.
Micro Mega Wines
Micro Mega Wines is the new Vinitaly event showcasing some of Italy's highest quality estates devoted to unique grape varieties and/or terroirs and characterized by small volume wine productions. ​From Piedmont in the North to Sicily and Sardinia in the South, from Freisa to Tazzelenghe to Dorona to Maceratino to Susumaniello to Zibibbo and much more; and from the Langhe to the Friuli Eastern Hills to Venice and its lagoon to Bolgheri to Gioia del Colle to Pantelleria, Ian D'Agata, together with Michele Longo, will lead you in the discovery of some of the world's most unique wines and the people who make them.
Vinitaly Design
Everything for tasting, service, furniture and packaging needs.
Vinitaly Tasting
Vinitaly Tasting is the tasting venue implemented in collaboration with DoctorWine by Daniele Cernilli, where Italian excellence is presented to a select audience of operators in the HO.RE.CA sector.
Taste and Buy
Matching with operators selected by Veronafiere's national and international delegates.
Tasting Ex… Press
Tasting ex… press with the most important international sector magazines.
Enolitech
Enolitech is the International exhibition of technologies for wine-growing, olive growing and beverages.
Special Vinitaly 2024 Initiatives

Vinitaly Operawine 2024

Finest Italian Wines: Great Producers selected by Wine Spectator. One hundred and thirty producers representing all regions and as many wines selected as 'ambassadors' of Italian wine by Wine Spectator. These wines are the protagonists of Vinitaly OperaWine, the event organized since 2012 by Veronafiere in collaboration with one of the most influential American magazines in the world as the preview to international wine and spirits exhibition. The only event organized abroad by Wine Spectator, the 13th edition of the Vinitaly preview is scheduled in Verona on 13 April 2024.
Vinitaly and The City 2024
Vinitaly and the City is the off-show event specifically for wine lovers boasting a programme of more than 50 events including art, culture, tastings, master classes and wine talks in the most beautiful squares of the historic centre of Verona, a UNESCO World Heritage Site (12-15 April 2024).
Vinitaly Design International Packaging Competition
Organized by Veronafiere, the competition is now at its 28th edition. It rewards the best presentation of wines, spirits, liqueurs, beers and extra virgin olive oils as
a way to stimulate commitment towards continuous improvement of company image.
5StarWines – the Book
5StarWines – The Book is the wine selection in guide format created by Veronafiere and Assoenologi.
Vinitaly International Academy
Vinitaly

International

Academy
Vinitaly International Academy
Vinitaly International Academy is the 'school' for qualified training which seeks to create a global network of Italian wine specialists. To date, 340 ambassadors have qualified through the Vinitaly International Academy (certified Italian Wine Ambassadors, 16 of whom are Italian Wine Experts).
Vinitaly 2023 Facts

More than 4100 Italian and international exhibitors from 32 countries, 93,000 professional operators in attendance (32% from 143 countries) and in excess of 11,000 B2B meetings held during the event in Verona ensure that Veronafiere's wine and spirits exhibition is the natural international crossroads of trends and business in the sector. The top five countries of origin for buyers at the last edition in April this year saw the United States confirm its market leadership with two-figure growth in attendance compared to 2022 (+45%), followed by Germany, the United Kingdom, China and Canada.